Since  1982 Computer Connections has provided data recovery services for most brands of hard drives, floppies usb hard drives or usb flash drives.
Are your cherished memories lost forever?
Not yet!
We have the answer!
 We recover important documents, photos, PDF files, Excel, Word, Powerpoint, data  files, videos, customer documents for businesses and individuals.
Once your data is recovered we can replace the failed hard drive with a sata or m.2 solid state drive.  Solid state drives are more reliable and faster than mechanical hard drives.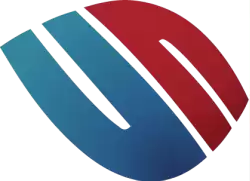 We can recover data from most hard drives
Common hard drive issues
Hard Drive Clicking
Beeping
Buzzing
Dead Not Spinning
Flood / Water Damage
Dropped
Hard Drive Unrecogonzied
Files Won't Open
Deleted Files
Accidently Quick Formatted Drives
Blue/Black Screen
Crashes or Freezes
Won't Boot
Mechanical failures require a cleanroom environment in order to open the hard drive without causing further potential data loss.
We offer data recovery for 3.5″ desktop hard drives and 2.5″  laptop hard drives.  IDE or SATA interface. 
We have rescued files on hard drives made by Western Digital, Seagate, Toshiba, Maxtor, Hitachi, Samsung and HGST.  
You can bring us the computer or laptop with the drive still installed or just the drive.
We also work on USB external hard drives and USB flash drives. USB Flash drive data recovery is possible, depending on the type of damage, the brand or the size.
Call 716-681-3664 and we'll be happy to help. Have a data recovery question?  Contact us
We offer Laptop Screen Replacement!
Data recovery service for these brands